Friday Follow
Welcome to Friday Follow.
I'm so glad you decided to stop by the chaos we call life!
If you get a chance make sure you enter my
3 cups book review
and giveaway.
Also if you know someone who has a medical condition that you'd like to raise awareness for please join in on the
blog hop.
That way we can all learn a little bit more about each other.
I hope you have a fabulous Friday and a great weekend!
Oh and since this is a special edition of Friday Follow here is this weeks sponsor.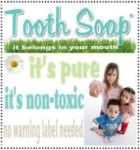 Here is a link to the newest donation button for Colby's fundraising account. This ebook is for fondue recipes.